This article will show you how to create a Facebook App Id, Secret key and Access API information for integrating Facebook into your app or website.
Step 1:- Log in to Facebook developer's website with your Facebook credentials. Then Create an application by clicking on My Apps >Add New App

Step 2:- Enter a Display Name and Contact Email for your App (I recommend you to enter the name of your blog/website). Then click on Create App ID button.

Step 3:- Click on App platform button on the App dashboard.
Step 4:- Now, you to have verify reCAPTCHA, after verifying click on Submit button.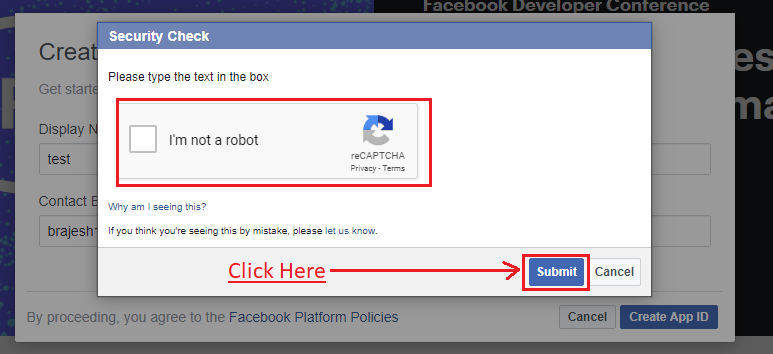 Step 5:- Now, you will redirected to dashboard where you can add product for integrations or you can get Access App ID and Secret key by clicking on Settings->basic.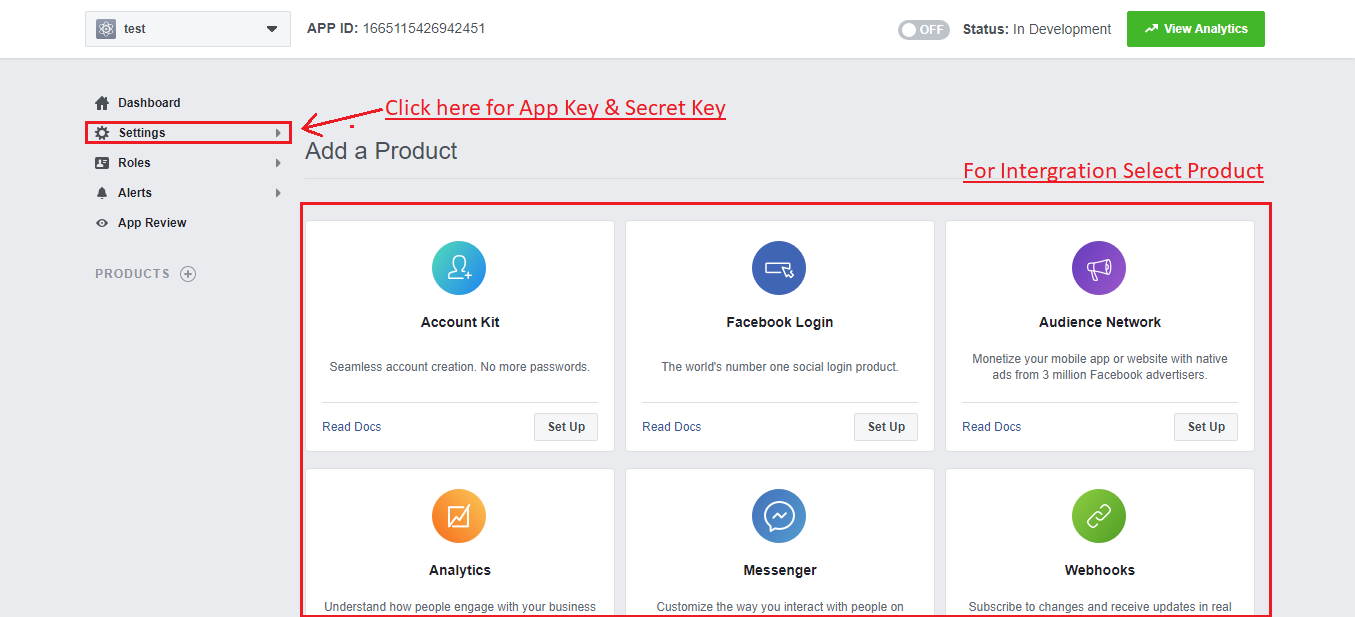 Step 5:- Now you will get API information (APP ID and Secret Key) as shown in below image. But you need to give your Privacy Policy page URL for make it work.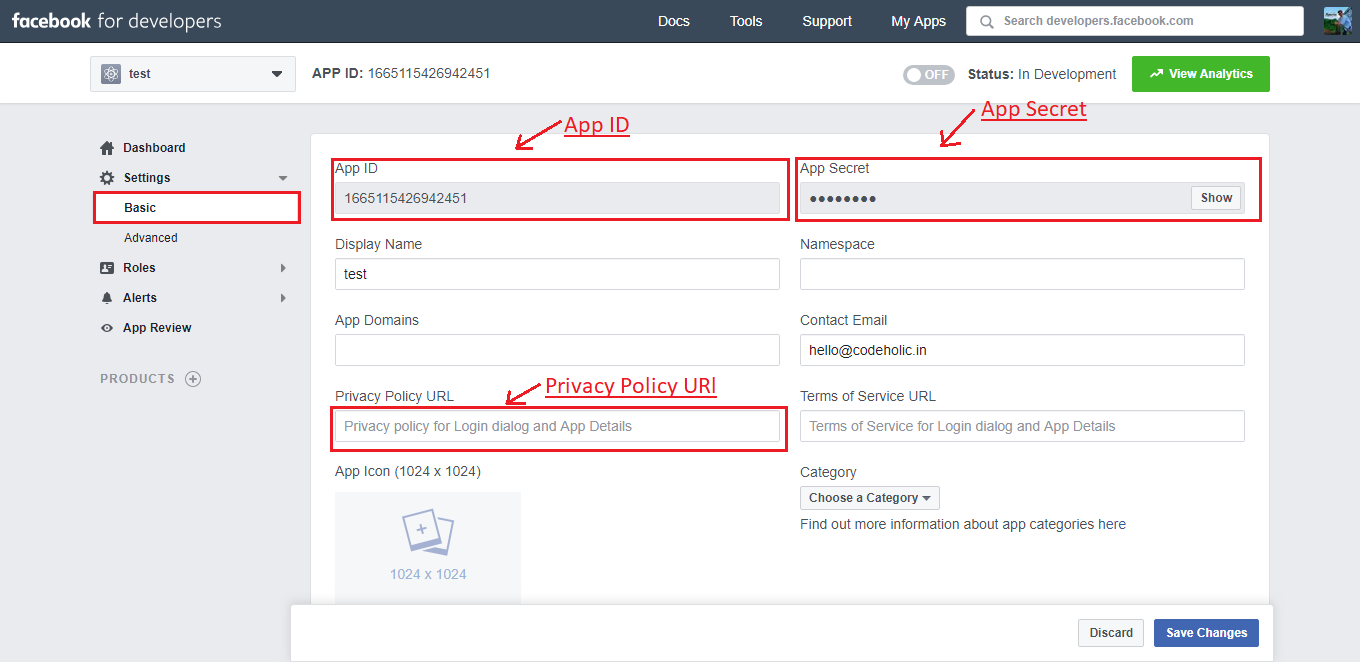 Congratulations!!! We have successfully get Facebook API Information.