Dussehra is one of the most popular festival in India. Since our childhood, we use to celebrate the Dussehra festival just after the nine holy days of Navratri. The nine days of Navratri for Durga puja dedicates to each form of the Goddess Durga. The nine Goddess worshipped are Shailputri, Brahmacharini, Chandraghanta, Kushmanda, Skanda Mata, Katyayani, Kala Ratri (Kalratri), Maha Gowri and Siddhi Dayini.
But We never think about why we celebrate Dussehra or Dashmi just after the nine-day of Navratri.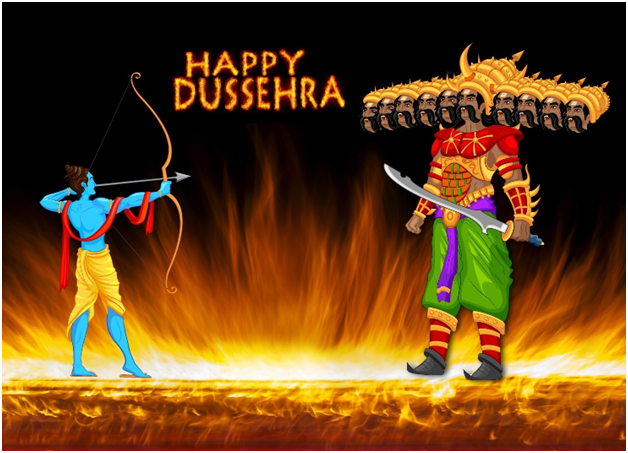 Picture Source: Google Images
The story is from the epic Ramayana. When the war between Lord Ram and Ravana was on the peak and the situation was that Ravana was dominating the battle. Most of the soldiers from the side of Lord Ram was injured and there were lots of injuries in Lord Ram's team. Ravana was full of joy, pride, and ego. The loud sound of laughter and egoistic voice can be heard to the whole battlefield.