Web Streaming Services – Entertainment these days move from 70mm large screen to 32-inch family screen to your private screens. With the very cheap and easily available internet, these days allow growing video content streaming services like Netflix, Amazon Prime, Alt-Balaji, etc have a growing and emerging market in India. Local-market oriented and Indian content creators are also moving to this genre. Creators like Star, Zee Media and Viacom 18 have their video streaming service which targets the only Indian audience. Few youtube creation houses like TVF have their separate fan base and growing their audience after their tie-up with MX player.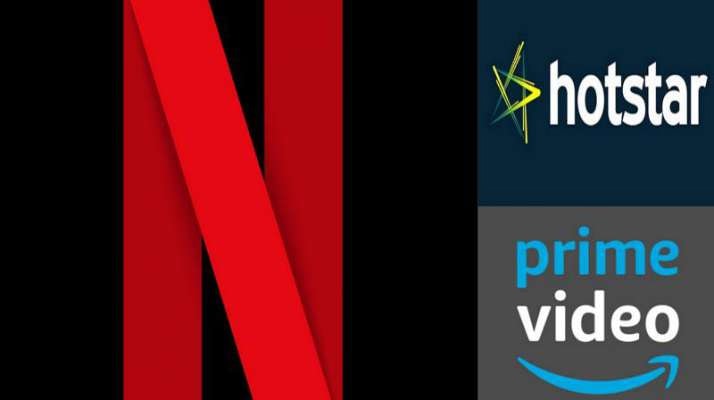 Picture Source: Google Images
Established creation houses like Netflix, Amazon Prime, and creators from the bottom of the food chain, everyone is creating their original content and serving with the "Originals" tag. This new way of serving the content is appreciated by the Indian view in the past. This leads to a bunch of web-series released for Indian viewers in the past couple of years. Some of the famous web-series are Sacred Games, Mirzapur, TVF triplings, etc. These are created for Indian Viewers according to their taste.
Since these services are reaching through the personal screen of every individual they have free hands to serve whatever they want to and without any guidelines and regularity. They are not obliged under the censor board as our film industry does.
With these privileges, their content is filled with abusive language, vulgar and adult scenes, comments on political and religious sentiments of any particular group. There is no need to name any particular web-series because this open-ness and free to create any content is somewhere liked by the viewers.
But this much open-hand sometimes lead to creating a content which leads to propaganda which sometimes affects the subconscious mind of the viewers.
There is a proverb in Hindi "Sahitya hi Samaj Ka Darpan hai". It means Our cinema and literature is a reflection of our society and vice-versa.
Responsible authorities can decide to take decision on the censorship of these creators but creators and the writers of these content should know about their social responsibility that this content can lead to some unexpected influence on a particular section of the society especially to the millennial's.
But we can't stop every individual to watch something from the internet, the only thing that remains is the conscience of the viewer.