Edit: For your ease, I have also created this video. So watch it, if you don't want to read the text:
If you are using my plugin Facebook Publish  then it will ask you to enter App ID and Secret key to authenticate Facebook. This article will show you how you can get these API information.
Step 1:-  Login to your Facebook account. with your username/email and password.
Step 2:- Login to Facebook developer's website with your Facebook credentials. Then Create an application by clicking on Apps >Create a New App

Note:-  If you are creating a Facebook App for the first time, you will need to enter your phone number and verify it through SMS.
Step 3:- Enter a Name for your App (I recommend you to enter the name of your blog/website). Choose a category and then click on Create App button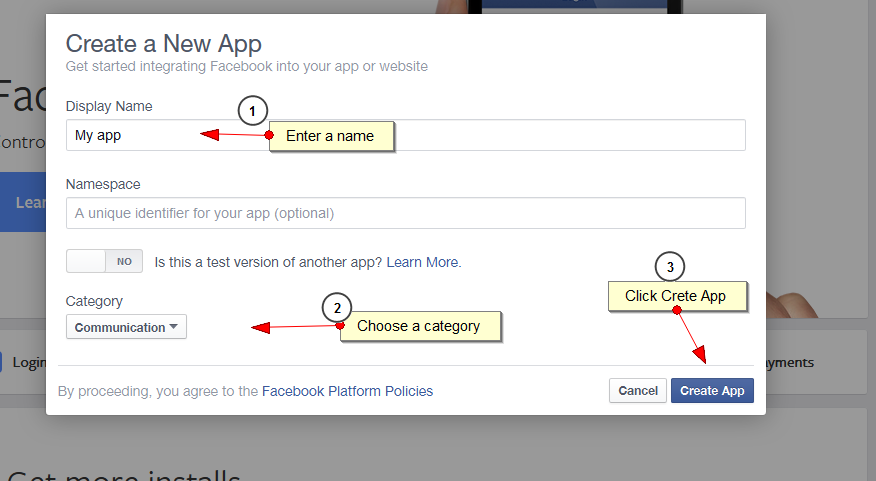 Step 4:- Click on App platform button on the App dashboard.

Step 5:- Click on Website icon.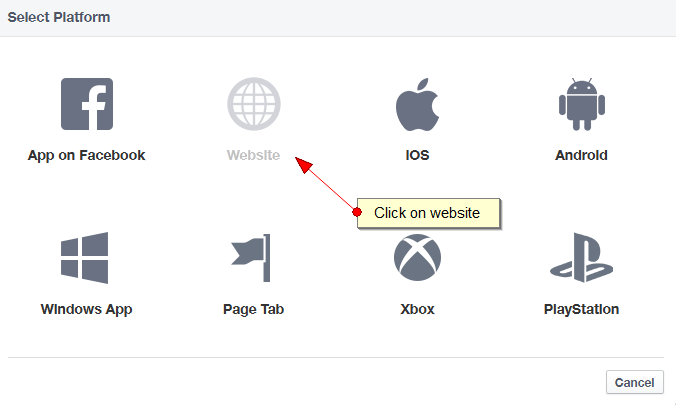 Step 7:- Enter the correct URL of your website. If you don't enter correct URL, Facebook Publish wont work.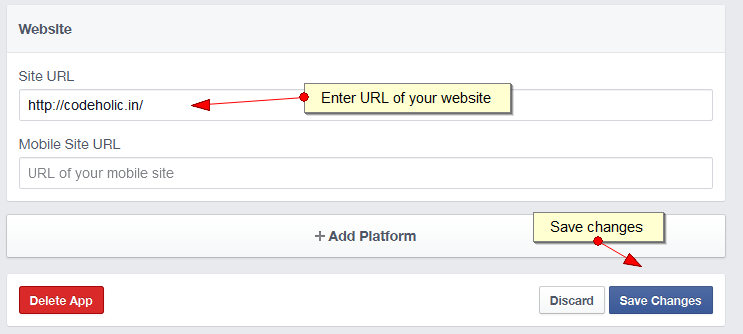 Step 8:- And here you have your APP ID and SECRET KEY. Secret key is usually hidden and you have to click on show button to reveal it.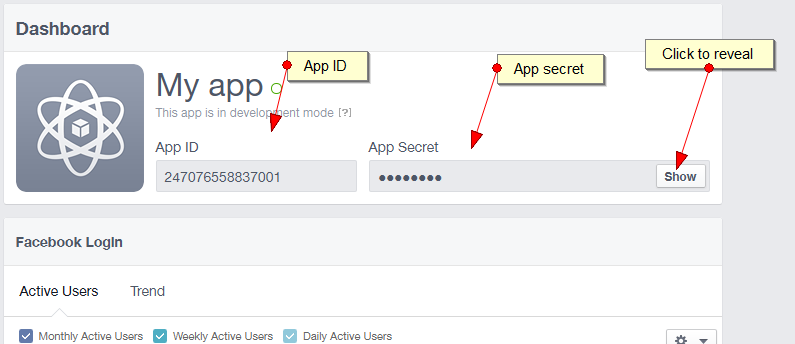 9. Note this APP ID and SECRET KEY and insert it in the Facebook Publish API settings screen.